Anna Paulina Luna and Cory Mills Victorious in Primary Congressional Races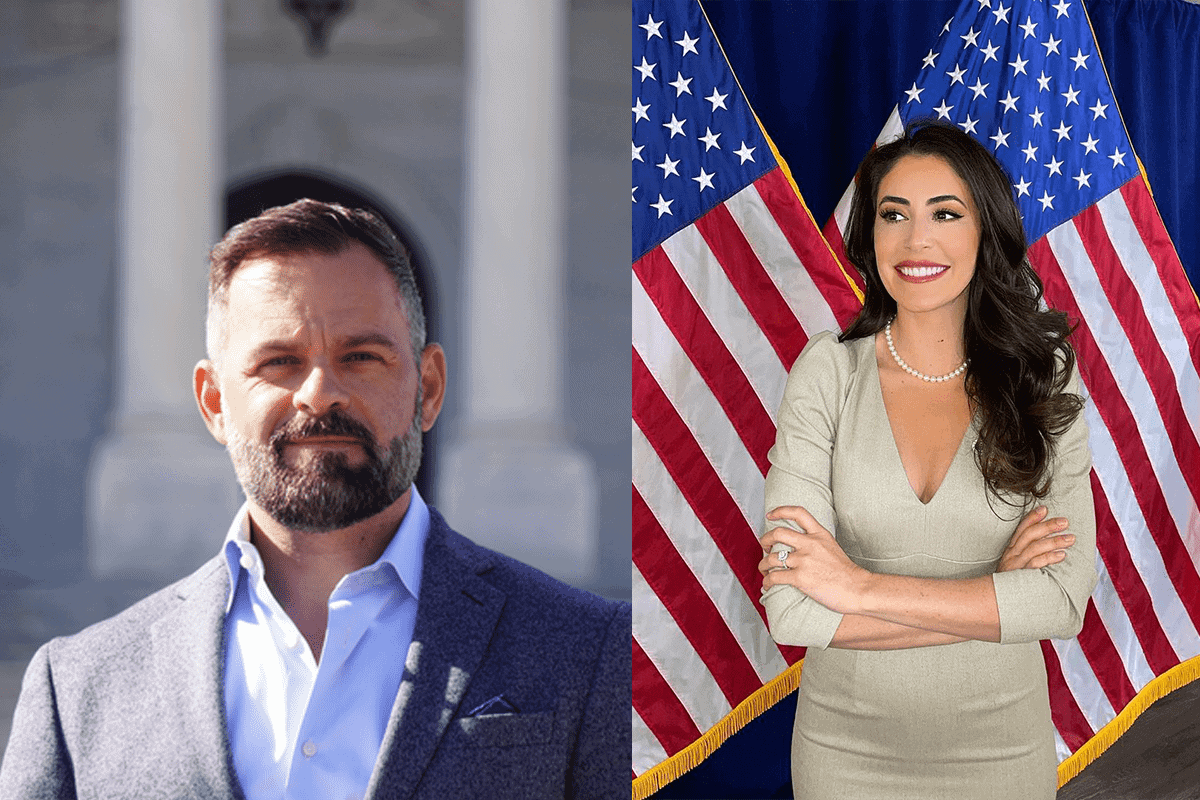 FLORIDA (FLV) – Anna Paulina Luna won the Republican nomination in the race for Florida's 13th Congress District Tuesday.
Kevin Hayslett and Amanda Makki were the other two top Republican contenders in that race.
"Thank you Pinellas County! I look forward to representing you in Washington DC and delivering results for our community!" Luna exclaimed on Twitter. "President Trump… I kicked ass like you wanted me too."
Former President Donald Trump and U.S. Rep. Byron Donalds endorsed Luna in her bid for Congress.
Luna served in the United States Air Force and is passionate about more services being provided to veterans. Her platform also includes stopping illegal immigration and restoring American energy independence.
Both Makki and Hayslett sent messages for Republicans to unite in November.
"Thank you to my family, volunteers, and supporters for their commitment to this campaign. It was an honor to run in this race and to have your trust. Now it is time for the Republican Party to come together to win in November," Hayslett said Tuesday night.
"We should unite behind our nominee to win back this seat in November," Makki said.
Luna will face Democrat Eric Lynn in the November election. Lynn served as a Senior Advisor to the Secretary of Defense for six years in the Obama Administration. He is a Pinellas County native and a small business owner.
Florida's 7th Congressional District
Cory Mills came out on top in one of Florida's most contentious congressional races. The polls showed Mills in a close battle with current state Rep. Anthony Sabatini.
Mills is a decorated U.S. Army combat veteran and a Bronze Star recipient. He was a Trump appointee to the Pentagon as a Department of Defense advisor. Mills is also an entrepreneur who co-founded Pacem Solution International LLC.
Sabatini said his loss meant the "swamp won" but teased supporters to "stay tuned."
"Tonight the Swamp won (with a $1.6 million dollar influx of fake news pieces in the last 14 days)," Sabatini said. "Yet- I will never stop fighting for the America First movement."
Karen Green won the Democratic nomination for U.S. House in Florida's 7th Congressional District. Green is a political strategist, campaign manager, and mediator. Green is the Vice-Chair of the Florida Democratic Party and is an Ambassador-At-Large with the United Nations.
Florida's Voice is a patriotic news network that you can trust to deliver the truth with no hidden agenda. Founder and Editor in Chief Brendon Leslie left his job in mainstream news to practice journalism as it should be, unbiased and unbossed.