Byron Donalds Says FBI Operating Like the 'Wild West' After Trump Home Raided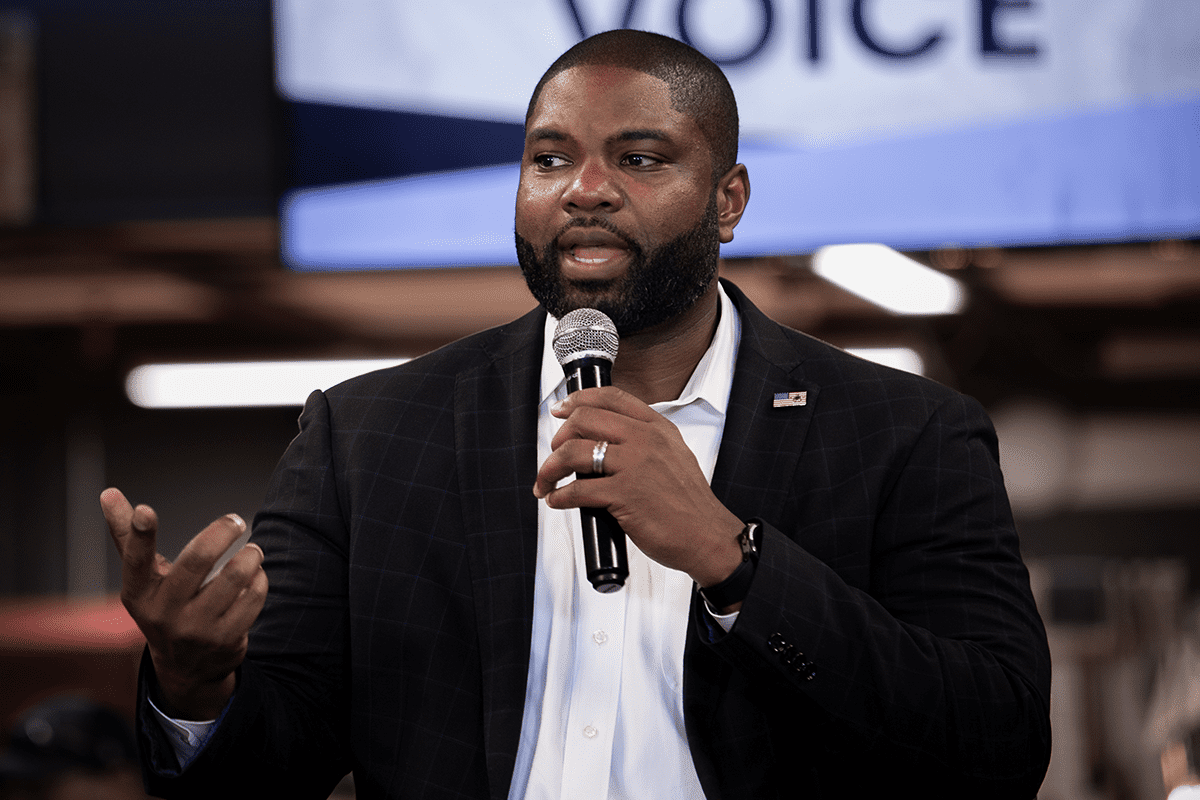 August 9, 2022 Updated 11:04 A.M. ET
PALM BEACH (FLV) – U.S. Rep. Byron Donalds said the FBI's raid on former President Donald Trump's home is "unconscionable," claiming the agents are operating like the "wild west."
"The FBI is operating like the wild west by completely upending judicial process and norms in their relentless assault against the former president," Donalds said. "Let's not forget that this is the same FBI that classified parents as domestic terrorists and buried countless sexual assault allegations against serial abuser Larry Nassar by women of the USA's Olympic team."
Fox News reports that the raid is related to materials Trump allegedly brought to his private residence after his presidency concluded. Donalds said he is deeply concerned about the timing of the FBI's actions. 
"As an American and elected official, I'm horrified and deeply concerned about the blatant abuse of power by the Biden Department of Justice," Donalds said. "I also have so many questions about why the DOG took such a drastic measure just 91 days before a politically charged midterm election."
"Today's unprecedented invasion of former President Trump's private residence is an assault on our Constitutional Republican and reeks of political retribution," Donalds said. 
Trump said his house was "under siege" by a large group of FBI agents in a statement Monday.
"Nothing like this has ever happened to a President of the United States before. After working and cooperating with the relevant Government agencies, this unannounced raid on my home was not necessary or appropriate. It is prosecutorial misconduct, the weaponization of the Justice System, and an attack by Radical left Democrats who desperately don't want me to run for President in 2024, especially based on recent polls, and who will likewise do anything to stop Republicans and Conservatives in the upcoming Midterm Elections." Trump said.
The former president then posted a video after the raid hinting at a 2024 run.
"Soon we will have greatness again," Trump said. "It is hard-working patriots like you who are going to save our country."
Gov. Ron DeSantis condemned the FBI for raiding the former president's home Monday night. He called the move the "weaponization of federal agencies."
"The raid of MAL is another escalation in the weaponization of federal agencies against the Regime's political opponents, while people like Hunter Biden get treated with kid gloves," DeSantis said. "Now the Regime is getting another 87k IRS agents to wield against its adversaries? Banana Republic."
Florida Attorney General Ashley Moody called on the FBI to unseal the search warrant and affidavit related to the search of former President Donald Trump's home.
"I would urge this to be unsealed. The affidavit that supports it be unsealed, that the FBI issue a statement immediately about what supported this, what types of charges or crimes they expected the evidence to show that they found," Moody explained in a Fox News interview.
"This is really astonishing, Laura, and I think for the integrity of this institution, there needs to be immediate transparency."
Florida's Voice is a patriotic news network that you can trust to deliver the truth with no hidden agenda. Founder and Editor in Chief Brendon Leslie left his job in mainstream news to practice journalism as it should be, unbiased and unbossed.