Charlie Crist Defends Human Smuggling and Child Trafficking, Opposed it in 2009
February 10th, 2021 Updated 10:45 A.M. ET
MIAMI (FCV) – After Governor Ron DeSantis (R) criticized Democrat apologists for human smuggling operations implanting migrants into Florida without going through a legal process, Florida Democrat gubernatorial candidate Charlie Crist took to social media to double down on a leftist defense of the phenomenon.
"Immigrant children & families finding refuge in our great state should never be called a 'human-smuggling operation,'" he said.
Crist is referring to the divide over the Operation Pedro Pan settlement operation for Cuban children fleeing direct oppression from a brutal socialist regime in the 1960s.
DeSantis noted at the roundtable that Operation Pedro Pan is nothing like the Biden-encouraged and facilitated human smuggling operation, which comes from countries in South and Central America where there is a safe settlement location in Mexico.
"There's a lot of bad analogies that get made in modern political discourse, but to equate what's going on with the southern border…with Operation Pedro Pan, quite frankly is disgusting," he said.
However, according to the Florida Senate website, Charlie Crist was a co-introducer of SB 502, "Human Smuggling," which would give a person a misdemeanor if "he or she transports and individual into this state from another country and knows, or should know, that the individual is illegally entering the United States."
"Provides criminal penalties," the summary reads.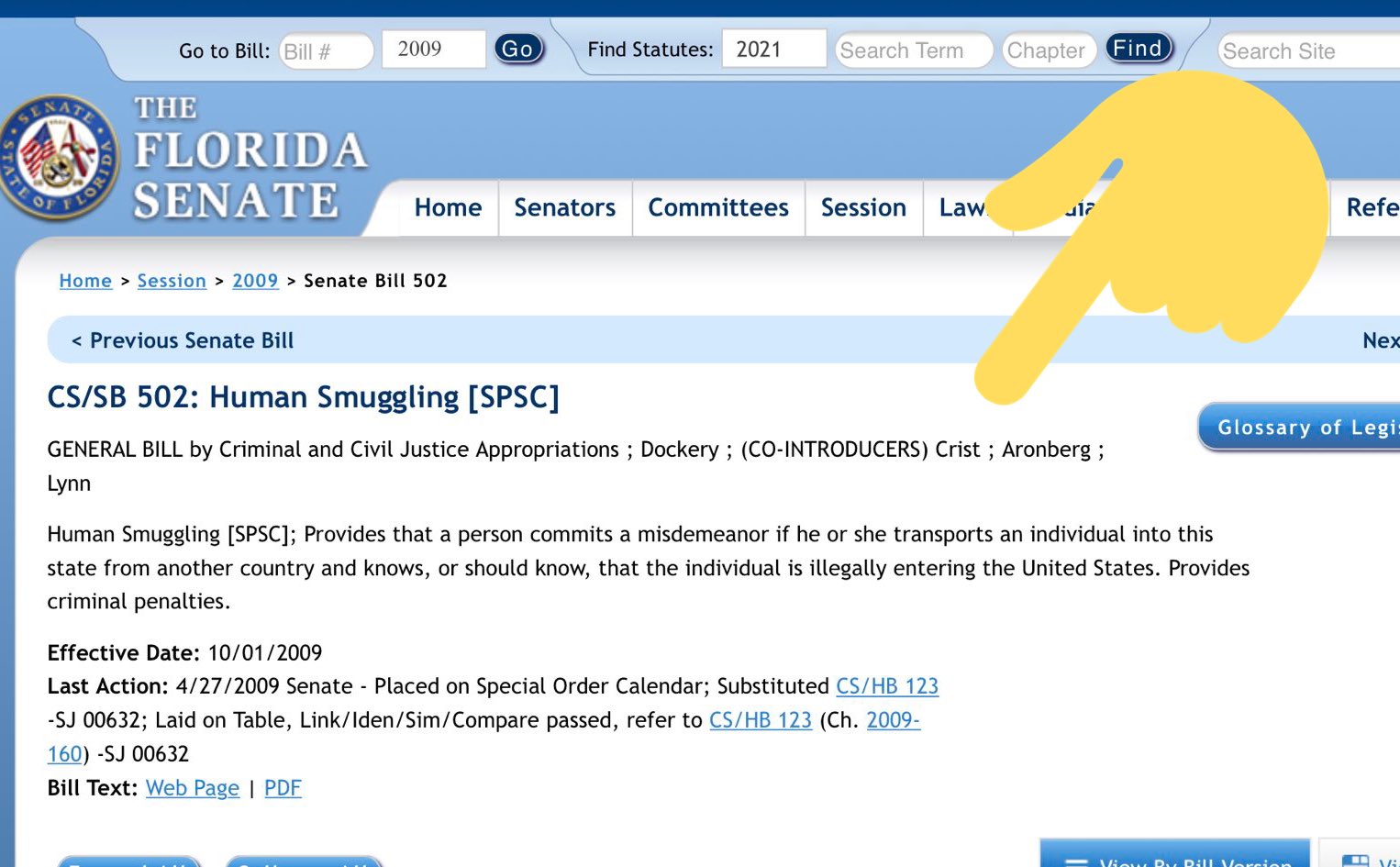 DeSantis Press Secretary went after Crist on social media for defending human smuggling amidst DeSantis' remarks:
The exposed Crist-proposed bill 13 years ago showcases his flip-flops on major issues. Crist is a candidate who has run for office under three separate party identifications: Republican, Independent, and now, Democrat.
Florida's Voice is a patriotic news network that you can trust to deliver the truth with no hidden agenda. Founder and Editor in Chief Brendon Leslie left his job in mainstream news to practice journalism as it should be, unbiased and unbossed.