DeSantis Drops New Spanish Ad: 'We Enter This Country to Achieve the American Dream'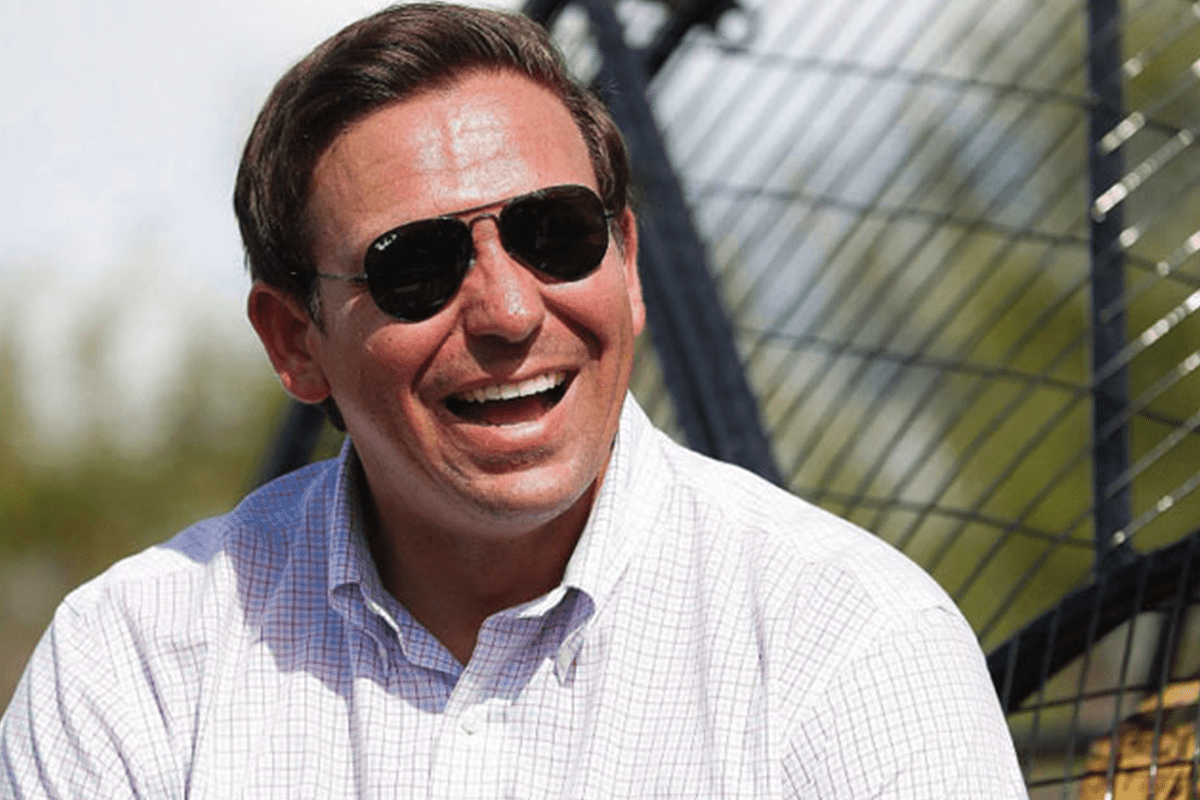 August 10, 2022 Updated 2:00 P.M. ET
TALLAHASSEE (FLV) – The Republican Party of Florida and the Gov. Ron DeSantis re-election campaign Wednesday launched a Spanish campaign ad aimed at "manteniendo la Florida libre": "keeping Florida free."
The ad features a Colombian immigrant to Florida who says the Sunshine State "represents the place where we enter this country to achieve the American Dream."
"I support Governor Ron DeSantis because he understands all of Florida's cultures," they continue. "Governor Ron DeSantis is protecting all parental rights. The state of Florida is free because of Ron DeSantis."
Various Spanish-speaking supporters continue to say their praises of the Florida governor:
Governor DeSantis is brave, dedicated, and very smart.

I would say that overall, he's a fighter.

We understand the importance of a government led by a person who knows how to lead.

Because of Ron DeSantis, us young people have more opportunity.

If we want to live in freedom, without government involvement in our lives to have a free Florida, we have to re-elect Ron DeSantis.

DeSantis 2022 keeping Florida free. 
In June, the DeSantis campaign warned South Florida voters in a Spanish ad of a George Soros-backed radio station "takeover."
"WARNING VOTERS! The Left is taking control of our local media. Billionaire George Soros, known for financing extreme leftist causes, is now financing the purchase of Hispanic radio stations right here in Miami. Soros teamed up with Biden supporters to buy this station from TelevisaUnivision," they said.
"They are coming with their ideological agenda. Soros and his minions know what this community represents in the fight against socialism in America. This community will not get confused. Under Governor Ron DeSantis's leadership Florida is standing against the corporate media and leftist disinformation," the ad continued. "Visit MiamiRadioLibre.com to learn more about this leftist disinformation and for future alerts."
Read the original Spanish version of the new DeSantis ad:
Como un inmigrante colombiano, Florida representa la base donde todos entramos a este país para lograr el Sueño Americano.

Yo apoyo al gobernador Ron DeSantis porque el entiende todas las culturas de la Florida.

El gobernador Ron DeSantis está protegiendo todos los derechos de los padres. El estado de la Florida está libre por Ron DeSantis.

El gobernador Ron DeSantis es valiente, dedicado y bien inteligente.

Yo diría que sobre todo, él es luchador. Sabemos muy bien la importancia de lo que es un gobierno que está llevado a cabo por una persona que sí sabe liderar.

Debido a Ron DeSantis los jóvenes tenemos más oportunidades.

Si nosotros queremos vivir en Libertad sin la inmiscuición del gobierno en nuestras vidas, para tener una Florida libre, tenemos que reelegir a Ron DeSantis.

DeSantis 2022. Manteniendo la Florida libre.
Florida's Voice is a patriotic news network that you can trust to deliver the truth with no hidden agenda. Founder and Editor in Chief Brendon Leslie left his job in mainstream news to practice journalism as it should be, unbiased and unbossed.