DeSantis: "Legislature's Got to Pass" Constitutional Carry Legislation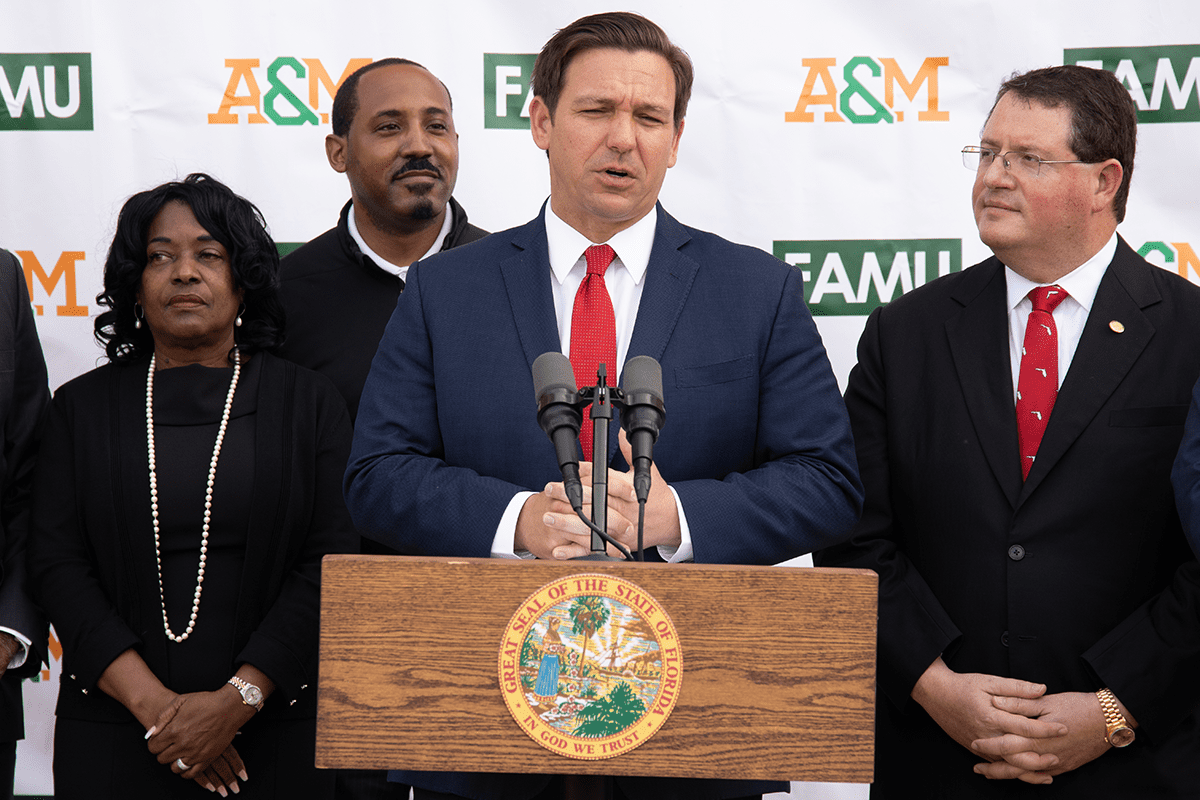 May 3, 2022 Updated 5:07 P.M. ET
FORT MYERS BEACH (FLV) – Gov. Ron DeSantis reiterated his support for constitutional carry Tuesday and said the timing depends on when Florida lawmakers send legislation to his desk.
"The legislature's got to pass it. I've said for years I would sign," DeSantis. "I don't know if they have the votes now but I know this is something that a lot of people are going to be looking at as we go forward into this next election."
Constitutional carry would allow Floridians who follow the gun laws to conceal a handgun without obtaining a concealed weapons permit.
"You have the right to keep and bear arms of the second amendment. It's completely appropriate that you're law-abiding. You're mentally competent," DeSantis said. "Of course if you're a felon you can't but you have to go through those checks as a matter of course just to simply acquire the firearm to begin with. The licensing scheme is kind of above that."
DeSantis wants to move away from the system that gives officials the authority to take away a license.
"What it allows is people that want to take away your license. These officials can do that," DeSantis explained. "And so a lot of states have moved away from that and I think that that's probably more consistent with what the constitutional right is supposed to be."
DeSantis said he did not know when lawmakers would consider constitutional carry legislation. The Governor said last month he promised to legalize constitutional carry in Florida before his term ends.
Some Florida Republican lawmakers have attempted without success to pass constitutional carry legislation.
State Rep. Spencer Roach, R-Lee County, has said there are constitutional carry laws that still allow the state to take away weapons from criminals.
"Just because you have a constitutional carry law in place, it doesn't it doesn't mean that the other laws that are on the books that seek to take away weapons from criminals are not going to be enforced," Roach said.
There are 24 other states with constitutional carry or permitless carry laws on the books.
Florida's Voice is a patriotic news network that you can trust to deliver the truth with no hidden agenda. Founder and Editor in Chief Brendon Leslie left his job in mainstream news to practice journalism as it should be, unbiased and unbossed.