DeSantis Says Biden Has Plan to 'Prop Up' Cuban Dictatorship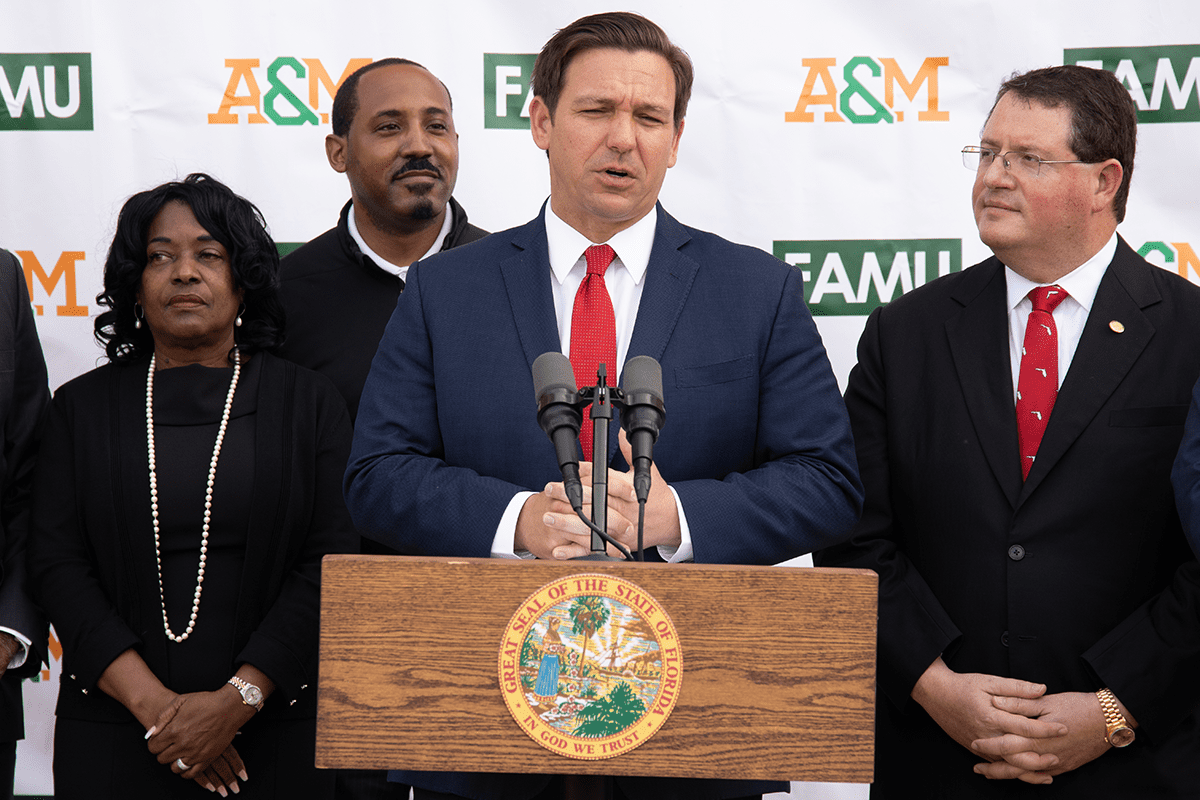 May 17, 2022 Updated 11:53 A.M. ET
TALLAHASSEE (FLV) –  Gov. Ron DeSantis chastised the Biden Administration Tuesday for their plan to remove flight rules on Cuba and loosen remittance. 
"Biden's plan to prop up the Cuban dictatorship represents yet another failure when it comes to standing for freedom in our hemisphere," DeSantis said on Twitter. 
The Biden Administration reportedly said it will expand flights to Cuba, loosen restrictions on U.S. travelers to the island, and lift restrictions on remittances that immigrants can send to people on the island.
"Money from 'tourism' will go into the pockets of the Cuban regime – and will help fortify the government against those seeking freedom in Cuba," DeSantis explained. 
Other Florida leaders have condemned the administration's decision. Leaders in congress, including Florida U.S. Senator Marco Rubio and Florida U.S. Rep. Maria Elvira Salazar, released a joint statement calling out the Biden administration for "appeasing Cuba's murderous regime."
Florida Lt. Gov. Jeanette Nunez called the Biden Administration's decision a 'major security threat' to the United States of America. 
"The recent action by the Biden administration to expand flights to Cuba, which is a major security threat to the United States, enriches the regime and hurts the freedom-seeking people on the island," Nunez said on Twitter. 
Cubans protested against their government last July because of the food shortages and the economic crisis on the island. Some protesters were jailed for up to 30 years.
U.S. Senator Rick Scott, R-Florida, announced he would hold all relevant Biden nominees until Joe Biden's "appeasement of the illegitimate communist regime" is reversed. 
"Joe Biden's appeasement of the illegitimate communist Cuban regime is DISGUSTING. The administration claims they are helping the people but have done NOTHING to secure the freedom of political prisoners like José Daniel Ferrer, who are subjected to physical and psychological torture in an attempt to end their life," Scott said. 
Florida's Voice is a patriotic news network that you can trust to deliver the truth with no hidden agenda. Founder and Editor in Chief Brendon Leslie left his job in mainstream news to practice journalism as it should be, unbiased and unbossed.