DeSantis Throws Shade on Stacey Abrams: "All these poor kids suffering!"
February 8, 2022 Updated 8:43 A.M. ET
MIAMI (FCV) – Governor Ron DeSantis (R) hosted a roundtable Monday where he went after the Biden Administration for failed border policies in contrast to President Donald Trump. DeSantis was asked multiple questions by the press, one of them relating to COVID-19 policies and masking.
"They actually will impose more stringent policies on Americans than people coming across the border illegally! I mean it's just unbelievable," he said.
"You have a lot of these politicians, you know, they want all these kids forced-masked in school, which we don't allow in Florida, and then they'll take pictures of all these poor kids suffering, and they're just beaming and smiling with no mask on!" he continued.
"These policies are just about control, they want to do certain things to control Americans, but then if it doesn't suit them, they let people come in – no requirements of vax, no requirements of any of this other stuff, I mean it just shows you that this is all political."
DeSantis' comments are in reference to a recent PR blunder by Georgia Democrat Stacey Abrams who posed with masked children wearing no mask herself:
Conservatives went after the failed Georgia gubernatorial candidate for her photo, pointing out the hypocrisy of being unmasked around masked children.
In a statement the Abrams campaign said that it is "shameful" that conservatives are "using a Black History Month reading event for Georgia children as the impetus for a false political attack." In reality, the hypocrisy explained by DeSantis has nothing to do with Black History Month.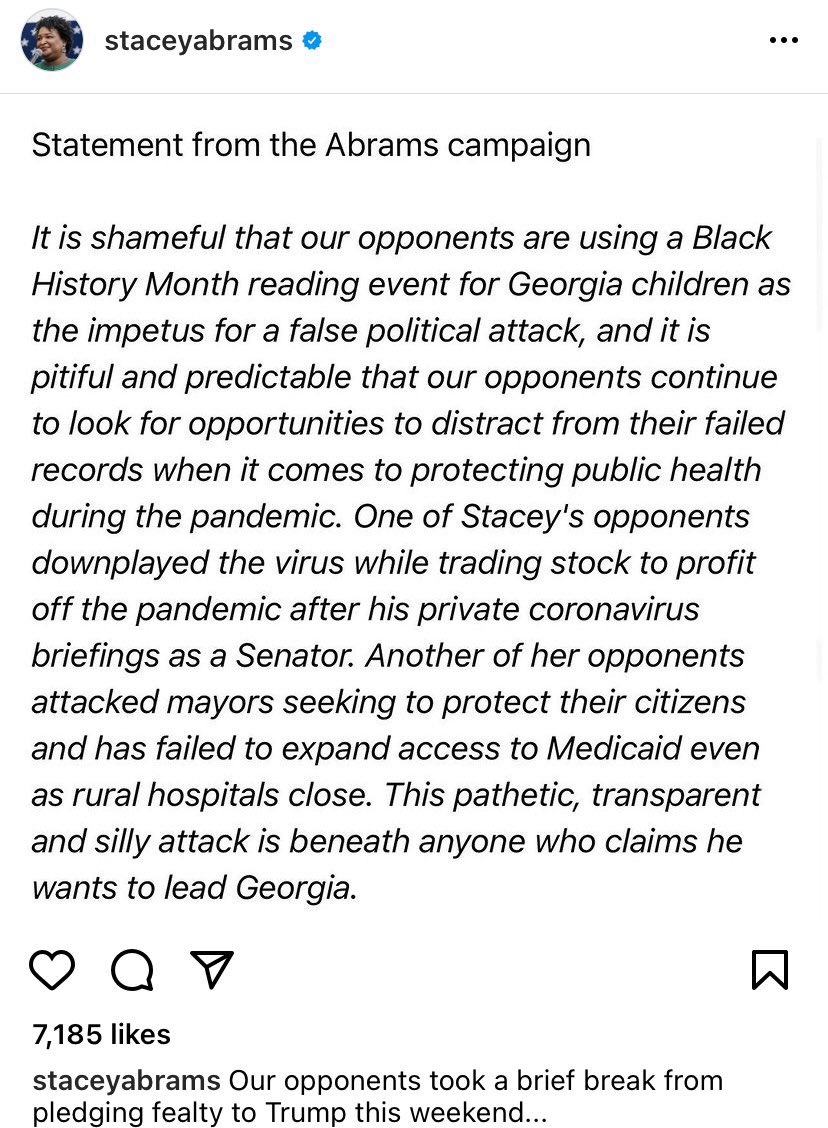 Florida's Voice is a patriotic news network that you can trust to deliver the truth with no hidden agenda. Founder and Editor in Chief Brendon Leslie left his job in mainstream news to practice journalism as it should be, unbiased and unbossed.