FL GOP Rep. Brian Mast "Beats the Market" in Sketchy Stock Trades
January 17, 2021 Updated 3:32 P.M. ET
WASHINGTON (FCV) – According to a report from the watchdog organization Unusual Whales, Congressional members of both parties made massive million dollar trades during 2021, effectively beating the market with their massive gains.
According to the report, the second top performing member of Congress is U.S. Representative Brian Mast (R-FL) in beating out $SPY. Unusual Whales characterizes his massive returns in focusing on one massive Tilray sale at the stock's all-time-high in 2021: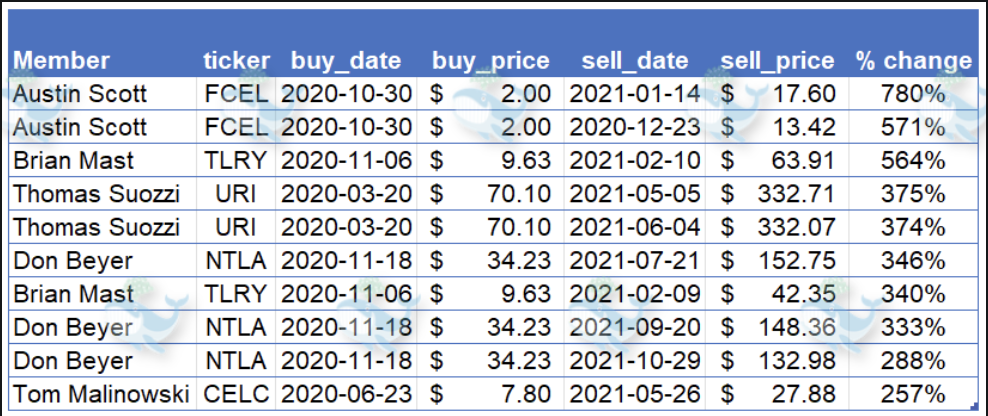 "House Republican Brian Mast's Tilray purchase and subsequent sale at its ATH [all-time-high] in early 2021 (for returns of +563%) gets even sketchier when we remember that he bought $TLRY before voting in support of the Marijuana Opportunity Reinvestment and Expungement (MORE) Act in late 2020," the report points out.
Tilray is a marijuana company. The legislation he voted for would effectively help the company he invested in.
Many conservatives skeptical of 'RINOS' (Republicans in Name Only) call out the sketchy trades across both parties, including Republicans like Brian Mast, who last year claimed President Donald Trump (R) has a "lack of leadership."
Florida's Voice is a patriotic news network that you can trust to deliver the truth with no hidden agenda. Founder and Editor in Chief Brendon Leslie left his job in mainstream news to practice journalism as it should be, unbiased and unbossed.