February 14, 2022 Updated 2:05 P.M. ET
TALLAHASSEE (FCV) – Lindy Li, left-wing political commentator who served on the Asian American outreach team for Joe Biden during the 2020 election, was seen vacationing in Florida Monday at the Treasure Island Beach Resort.
Li was not wearing a mask. Treasure Island Beach Resort is located in Treasure Island, Florida.
Li referred to Florida as the "killing fields" in response to Governor Ron DeSantis' (R) appointment of Dr. Joseph A. Ladapo to the Surgeon General position. Ladapo is anti-mask and vaccine mandate.
Last month, Li bombastically criticized Governor Ron DeSantis (R) and Virginia Governor Glenn Youngkin (R) for being lifting mask mandates on schoolchildren and being pro-life.
"Two fascist-curious men blinded by their ambition and committing negligent homicide to further their own political ends," she tweeted in January.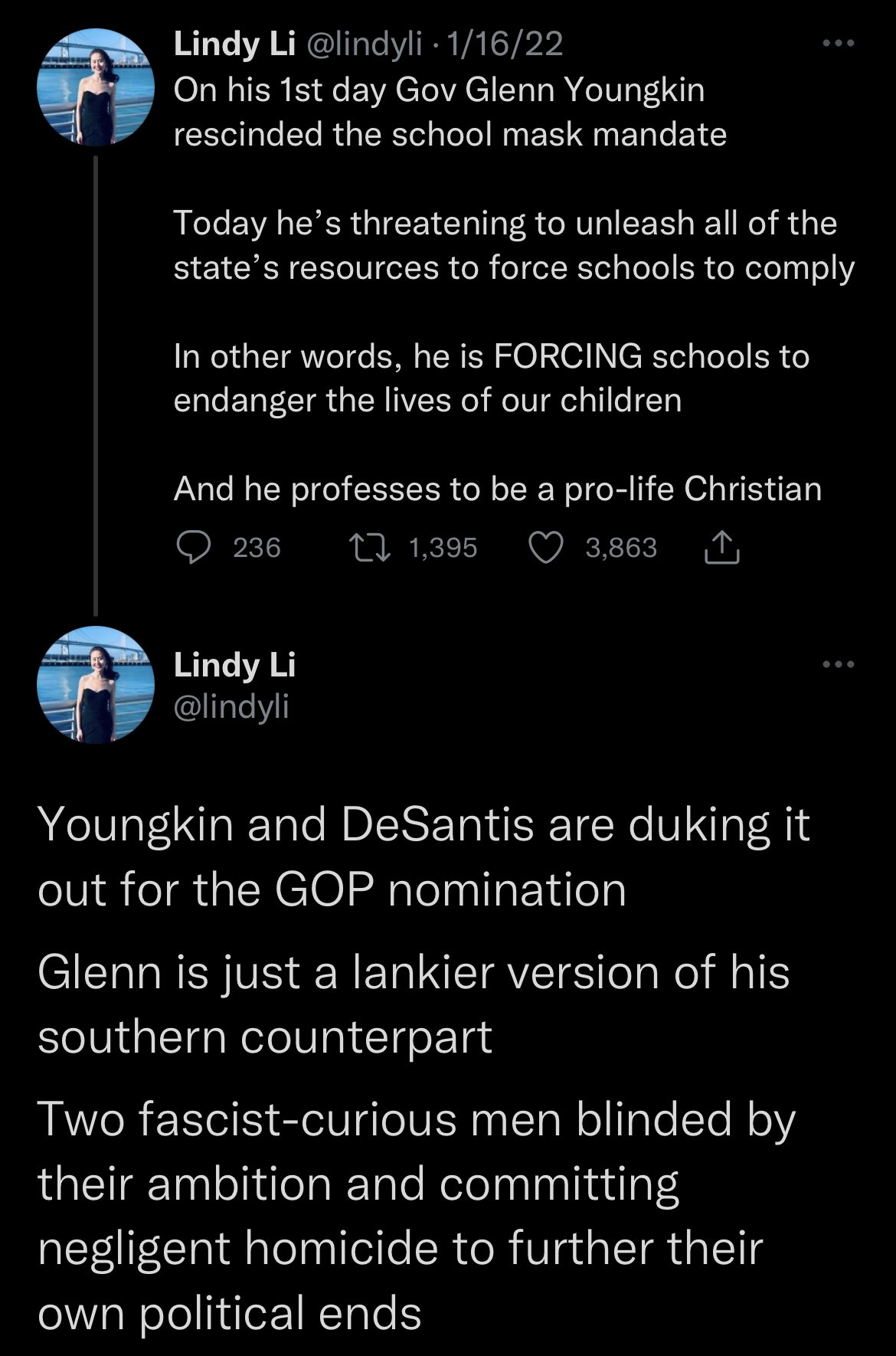 The pro-mask Democrat vacationing in Florida is the latest of a slew of high profile leftists vacationing in Florida, enjoying the fruits of the hardworking Republican and conservative lawmakers and officials like DeSantis.
Despite not wearing a mask, Li's social media history shows strong support for mask mandates:
There are more tweets of Li's pro-mask stance, but there are too many to account for them all.
Florida's Voice is a patriotic news network that you can trust to deliver the truth with no hidden agenda. Founder and Editor in Chief Brendon Leslie left his job in mainstream news to practice journalism as it should be, unbiased and unbossed.