State Attorney Who Replaced 'Soros-Backed' Andrew Warren Reversing Non-Enforcement of Resisting Arrest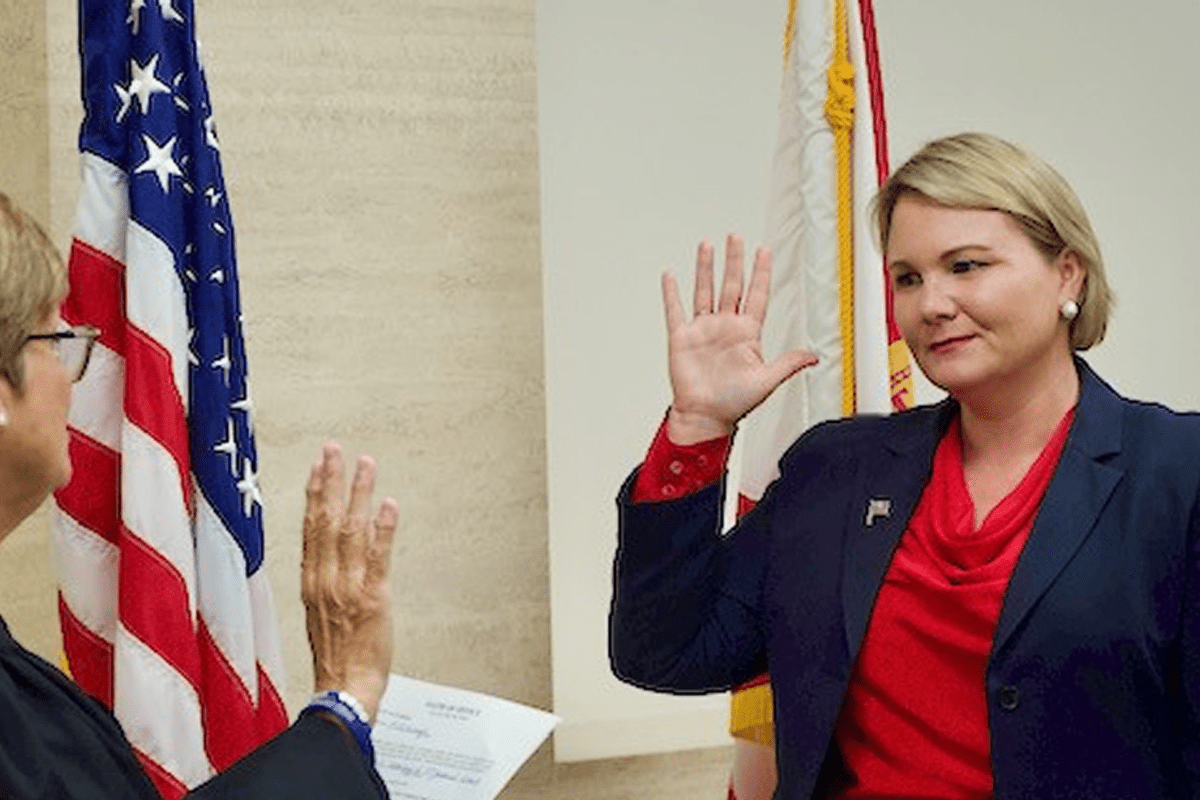 August 16, 2022 Updated 10:29 A.M. ET
HILLSBOROUGH COUNTY (FLV) – New Hillsborough County State Attorney Susan Lopez, District 13, announced she will cease the presumptive nonenforcement of pedestrians and bicyclists resisting arrest "without violence."
Mainstream media station FOX 13 referred to enforcing law against resisting arrest as a "controversial bike-stop policy" which the DOJ says included 75% black cyclists of those that were stopped.
"Effective immediately, any policy my predecessor [Andrew Warren] put in place that called for presumptive non-enforcement of the laws of Florida is immediately rescinded. This includes the bike stop and pedestrian stop policy," she said in a letter to her employees.
Warren claimed that because of a DOJ report finding 75% of those stopped were black, he decided to stop enforcing that provision.
"We worked with them on a policy to figure out that we were making sure we were upholding the law, treating cases consistently and building trust between law enforcement and the community," Warren said to FOX 13.
A state, or district, attorney's role is to prosecute crimes as defined in Florida law. Gov. Ron DeSantis, the chief executive of the state of Florida, explained that Warren was not permitted to "pick and choose which laws to enforce based on his personal agenda."
The governor called Warren's record "troubling" and pointed to a letters he signed promising not to enforce laws related to abortions and saying he would not enforce potential bans on sex change operations for minors.
"Andrew Warren has put himself publicly above the law," DeSantis explained. "He said it doesn't matter what the state legislature does in Florida, he's going to exercise a veto over that."
He blasted so-called "presumptive non-enforcement."
"Yes, you can exercise discretion in an individual case, but that discretion has to be individualized and case specific. You can't just say that you're not going to do a certain offenses," he said.
Warren responded by calling the move a "political stunt."
"Today's political stunt is an illegal overreach that continues a dangerous pattern by Ron DeSantis of using his office to further his own political ambition. It spits in the face of the voters of Hillsborough County who have twice elected me to serve *them*, not Ron DeSantis," Warren said.
Florida's Voice is a patriotic news network that you can trust to deliver the truth with no hidden agenda. Founder and Editor in Chief Brendon Leslie left his job in mainstream news to practice journalism as it should be, unbiased and unbossed.