State of Emergency Declared for 24 Florida Counties by DeSantis as Tropical Depression Approaches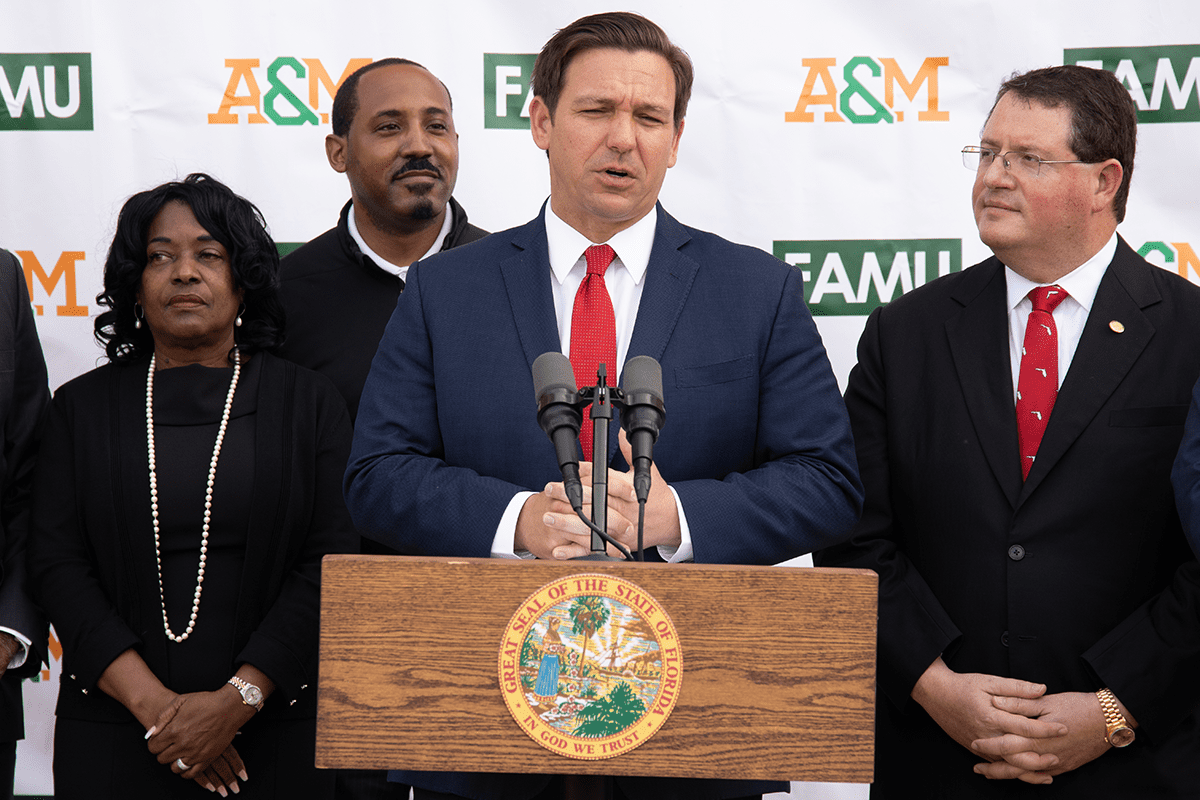 TALLAHASSEE (FLV) – Gov. Ron DeSantis declared a State of Emergency for 24 Florida counties in the "potential path" of Tropical Depression Nine. The storm is heading towards the Sunshine State, with the predicted cone from NOAA placing Florida in its crosshairs.
DeSantis also requested a federal pre-landfall Emergency Declaration "in anticipation of impacts from the storm."
The Florida National Guard will be activated under the emergency order.
"Today, I signed an Executive Order issuing a State of Emergency due to the threat of Tropical Depression 9," DeSantis said. "This storm has the potential to strengthen into a major hurricane and we encourage all Floridians to make their preparations. We are coordinating with all state and local government partners to track potential impacts of this storm."
Over the next several days, Nine could become a strong hurricane and hammer Florida, making landfall on the coastline. A press release said the declaration is to ensure governments have ample time, resources and flexibility to make preparations.
To find resources to help you and your family prepare for this storm, visit floridadisaster.org/planprepare.
Counties included are:
Brevard, Broward, Charlotte, Collier, DeSoto, Glades, Hardee, Hendry, Highlands, Hillsborough, Indian River, Lee, Manatee, Martin, Miami-Dade, Monroe, Okeechobee, Osceola, Palm Beach, Pasco, Pinellas, Polk, Sarasota, St. Lucie
Florida's Voice is a patriotic news network that you can trust to deliver the truth with no hidden agenda. Founder and Editor in Chief Brendon Leslie left his job in mainstream news to practice journalism as it should be, unbiased and unbossed.