Taxpayer-Funded FL University Teaching Critical Race Theory
January 17, 2021 Updated 12:07 P.M. ET
FORT MYERS (FCV) – FCV has obtained images of a Florida Gulf Coast University (FGCU) Spring 2022 semester course that is teaching Critical Race Theory: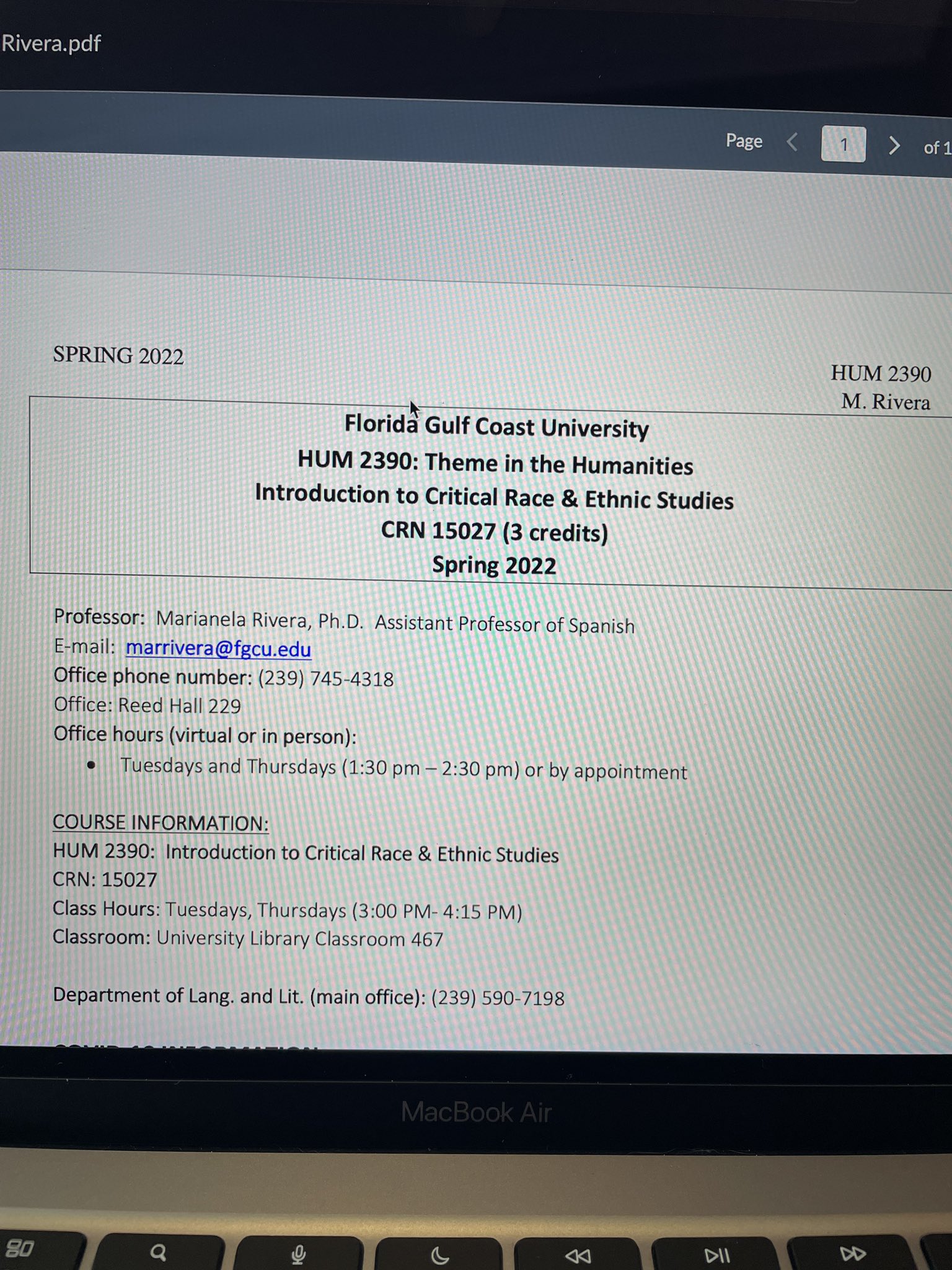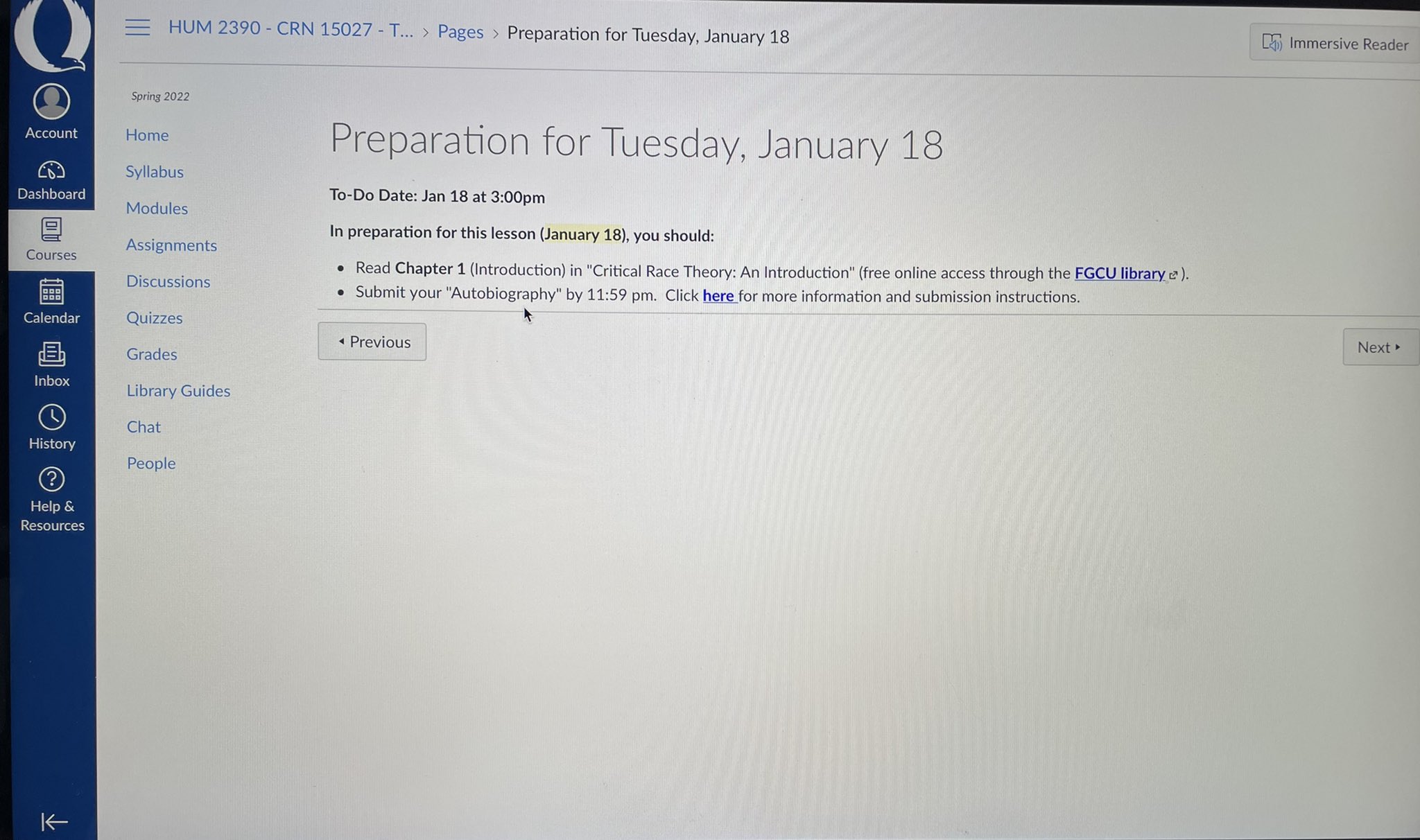 According to the image of the Canvas application used to submit assignments, students must read "Critical Race Theory: An Introduction."
The course is HUM 2390: Introduction to Critical Race & Ethnic Studies.
Conservatives point out that FGCU is taxpayer-funded, and taxpayer funds are going towards indoctrination of students via Critical Race Theory.
Florida's Voice is a patriotic news network that you can trust to deliver the truth with no hidden agenda. Founder and Editor in Chief Brendon Leslie left his job in mainstream news to practice journalism as it should be, unbiased and unbossed.