Wilton Simpson Says Charlie Crist 'Inept' on How to Lower Food Prices: 'There's Just a Complete Disconnect'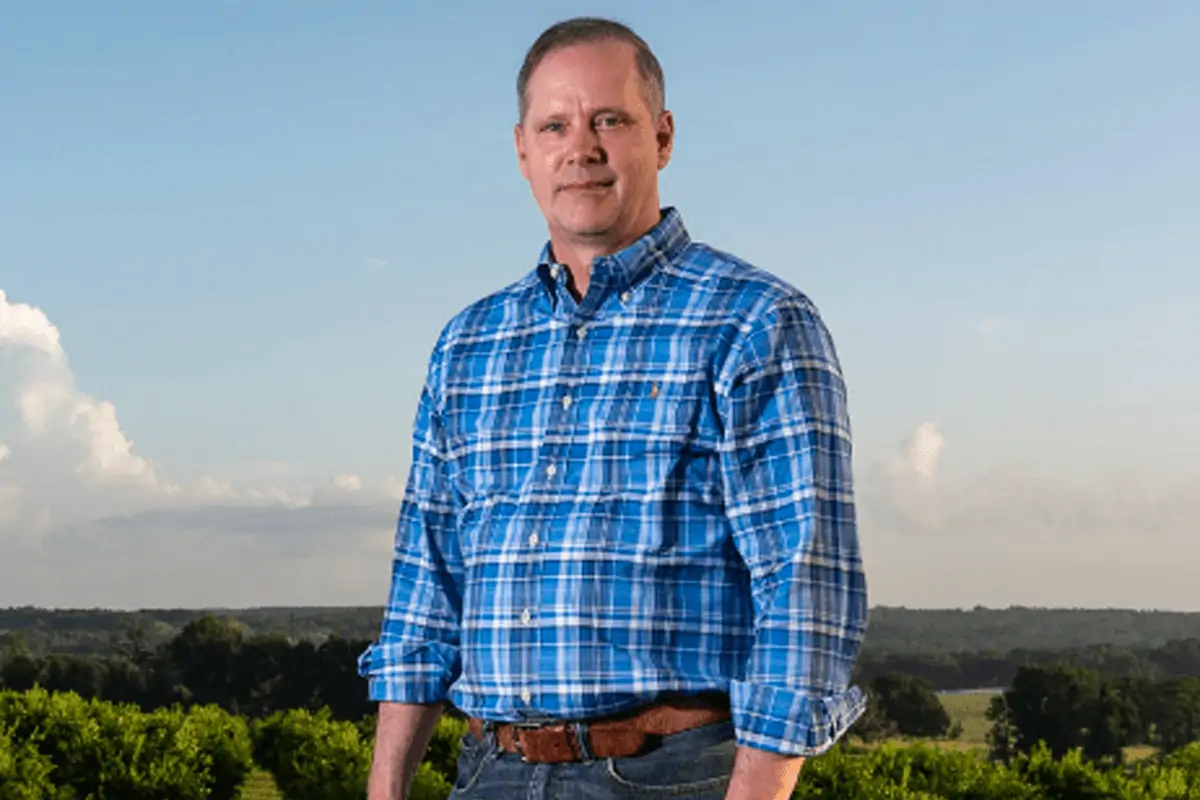 TALLAHASSEE (FLV) – Republican Senate President and nominee for agriculture commissioner Wilton Simpson called Democrat candidate for governor Charlie Crist "inept" after the candidate was asked about how he would lower grocery prices from a caller during a WJCT interview.
The question came from "Joe" who said, as a vegan, the availability fresh fruits and vegetables is important.
"But sadly there's food apartheid and food deserts in several areas of the state," Joe said. "So what is Charlie Crist's plan to have affordable fresh fruits and vegetables available?"
In response, Crist said "we have to keep prices down."
"We have to have a check on these things," he said. "Now, we need to make Florida affordable, whether it's property insurance."
Crist then transitioned to praising the decline in gas prices for about 80 days. The current national average price for gas is $3.72 per gallon but a year ago it was $3.18. Florida's current average for gas is $3.44 per gallon but sat at $2.99 a year ago.
"So at least we're getting a little relief on that front," Crist said.
However, Sen. Wilton Simpson said Crist "clearly did not give an answer" to the caller and criticized him for not blaming President Joe Biden's policies for the high prices.
"He lives on this earth," Simpson said. "He must know that the policies that are pushed by liberals, including himself or Biden are what leads to these shortages, which leads to the inflation."
Simpson blamed the federal government's spending habits for the record inflation rates, like the recent "Inflation Reduction Act," which the Congressional Budget Office said would have a "negligible" effect on inflation.
He also criticized the Biden Administration's move to pull from from the Strategic Petroleum Reserve. The average cost of diesel in Florida is $4.76 per gallon, which is more than a dollar above regular grade. However, a year ago the cost of diesel was $3.15 per gallon, which hovered slightly above the $2.99 regular price.
"So the ineptness on energy policy, which drives the cost of all of our other items, is creating this problem," Simpson said. "Clearly he did not give an answer."
Diesel is used to deliver materials, grains, plants, feed packaging, and other food items, making every part of the supply chain affected by energy costs. For example, Simpson said the cost of fertilizer has jumped from $300 a ton to $1,000 a ton.
"These are real people that have to grow our food," he said. "And there's just a complete disconnect with reality between Charlie Crist, President Biden and the rest of the country."
While states do not have control over federal spending, Simpson said Florida needs to continue to make itself competitive and lower the regulatory environment. He praised Florida's efforts regarding deepwater ports, building roads, and ridding of the state's sales tax on manufacturing equipment years ago.
"The antidote to this inflation is to make sure you can drive competition under these systems," he said. "And in the short run, we need a good election in November to bring some sanity back to energy policy, which drives a large portion of the inflation that we're having through our food costs increases with fertilizers and delivery costs and packaging costs and everything else."
Florida's Voice is a patriotic news network that you can trust to deliver the truth with no hidden agenda. Founder and Editor in Chief Brendon Leslie left his job in mainstream news to practice journalism as it should be, unbiased and unbossed.