FACT CHECK: Fabricated Political Mailer About Berny Jacques Fakes 'Anti-Conservative' Playlist
July 26, 2022 Updated 2:11 P.M. ET
LARGO (FLV) – A political mailer about Berny Jacques implied the candidate's "personal playlist" had "anti-conservative" music that is a "rallying cry for liberals."
VERDICT: False. The playlist was fabricated. It was created by a fake "Berny Jacques" YouTube account.
The mailer was sent by the Keeping Florida Great political committee to Republican primary voters in House District 59. The mailer altered Jacques' complexion, darkened the picture, and surrounded the mailer with characters implying swear words.
The mailer did not provide any information to back up the claims regarding the playlist.
A fake YouTube account was created on June 20, 2022. Jacques has filed a complaint with google to take down the fictitious account.
Here are screenshots for the Keeping Florida Great political committee from July 23rd.
Jacques served as an Assistant State Attorney for Florida's Sixth Judicial Circuit. He is currently the Senior Director of Partnerships at Big Brothers Big Sisters of Tampa Bay. Gov. Ron DeSantis in 2020 appointed Jacques to the Sixth Circuit Judicial Nominating Commission.
Byron Donalds endorsed him earlier this year. The race for House District 59 is a crowded field as several Republicans campaign to win the seat. The Republican primary is Aug. 23.
Berny Jacques will speak at The Patriot Talk show in Clearwater on July 29. The show will take place at Mugs Sports Bar & Grille from 7 p.m. to 8 p.m.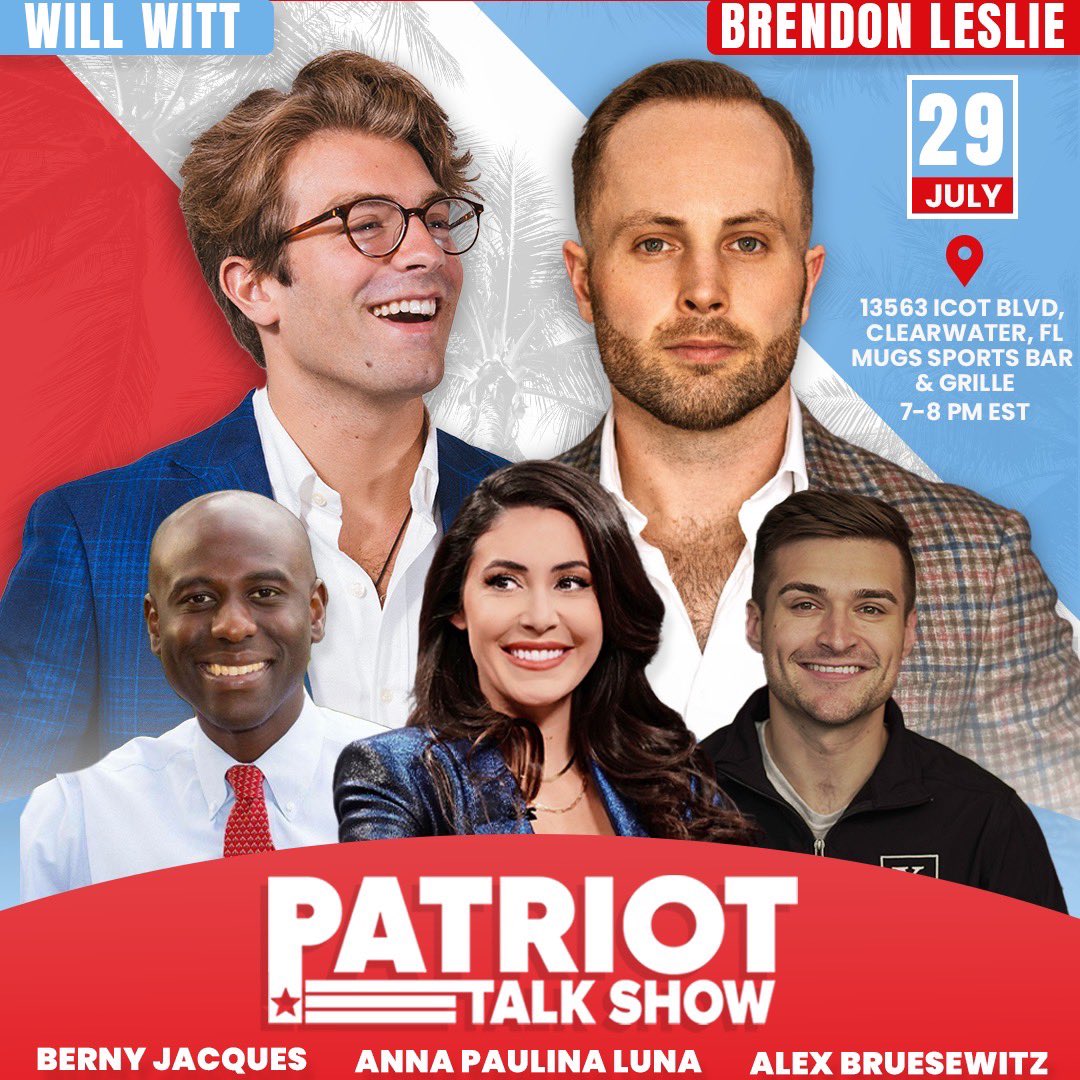 Florida's Voice is a patriotic news network that you can trust to deliver the truth with no hidden agenda. Founder and Editor in Chief Brendon Leslie left his job in mainstream news to practice journalism as it should be, unbiased and unbossed.