Byron Donalds Blasts Biden's Plan to Give the WHO Control Over Pandemic Response: 'Dereliction of Duty'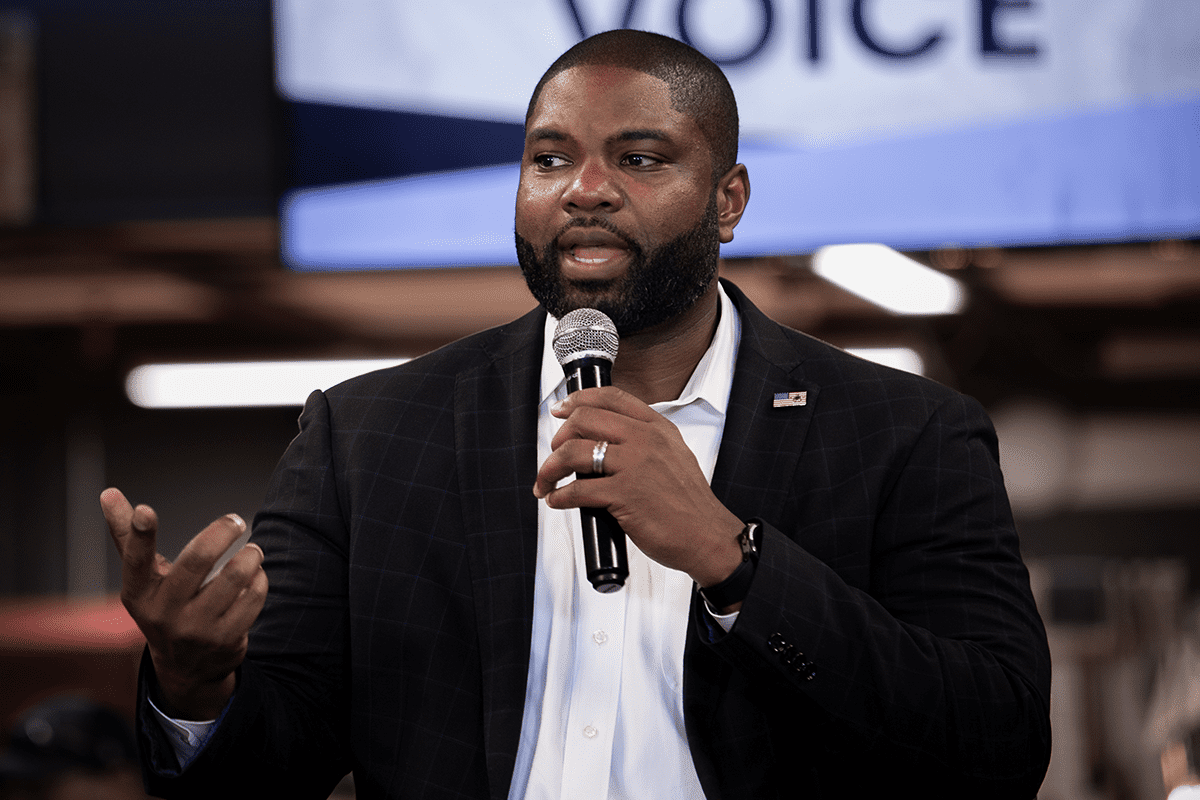 May 17, 2022 Updated 10:46 A.M. ET
WASHINGTON (FLV) – U.S. Rep. Byron Donalds, R-Florida, condemned the Biden Administration for planning to give the United States' control over its pandemic response to The World Health Organization.
"Any plan by the Biden administration to defer control over our national pandemic response to an international organization in the name of 'pandemic prevention' is an alarming dereliction of duty and against the interest of our country," Donalds said in a statement Tuesday.
The World Health Organization has proposed a global accord on pandemic prevention.
"The World Health Organization (WHO) is an arm of the Chinese Communist Party (CCP) and should have zero say over any policy related to our nation. The response by the WHO amid the pandemic made it clear that they are a sham organization that prioritizes the needs of our adversaries, not the American people," Donalds said.
The non-profit Liberty Counsel criticizes the Biden administration for proposing amendments that would allow the WHO to "unilaterally intervene" into the affairs of nations if there is a suspected "health emergency."
"If these amendments are approved, the WHO will have the power to declare an 'international health emergency,' nullifying the powers of nation states," the Liberty Counsel said.
"Any action by President Biden should be in tandem with the Legislative Branch, particularly the United States Senate, under Article II, section 2 of the United States Constitution," Donalds said.
On May 22nd through May 28th, 2022, the 75th World Health Assembly will convene at United Nations (UN) headquarters in Geneva, Switzerland.
Florida's Voice is a patriotic news network that you can trust to deliver the truth with no hidden agenda. Founder and Editor in Chief Brendon Leslie left his job in mainstream news to practice journalism as it should be, unbiased and unbossed.