Byron Donalds Votes Against $40B Ukaine Aid: "The American Taxpayer Shouldn't Bear the Perpetual Cost of This War"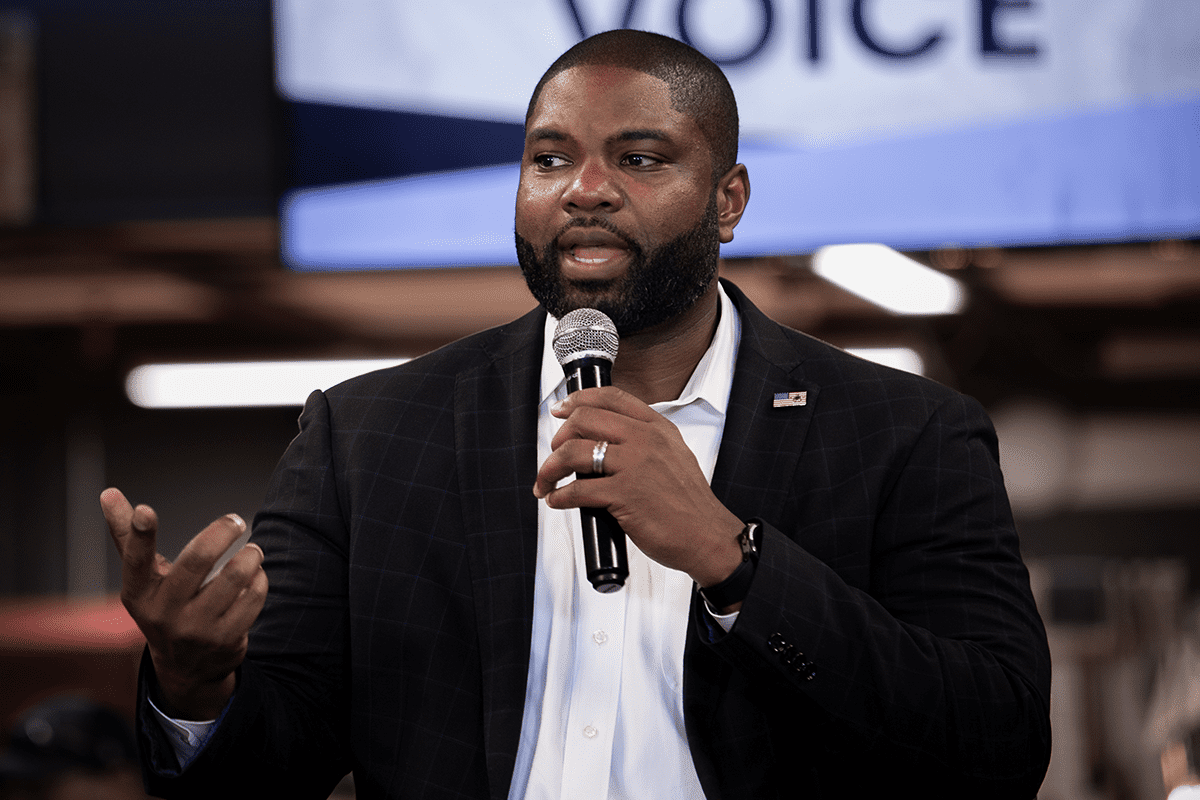 May 11, 2022   Updated 11:24 A.M. ET
WASHINGTON, D.C. (FLV) – Several Florida Republican congressional leaders, including Republican U.S. Rep. Byron Donalds, voted against a $40 billion bill that will help Ukraine in the war with Russia. 
"Ukraine must win in its righteous fight against Putin's unprovoked and unhinged assault on their sovereignty. Every day this conflict continues is another devastating day for humanity and sends a signal to hostel foreign actors looking to emulate Russia's actions," Donalds said. "While I'm a firm supporter of the Ukrainian defense, the American taxpayer shouldn't bear the perpetual cost of this war."
The House approved the aid bill 368-57 with unanimous support from Democrats. The bill reportedly includes military, economic and humanitarian assistance to Ukraine, according to Fox News. The bill now moves to the Senate. 
"The $40 billion aid package I voted against is an unfunded commitment that shovels money blindly without proper accountability and opens the door for even more irresponsible funding. I supported the original multi-billion-dollar aid package, but we cannot continue down this reckless spending pattern bankrupting our nation," Donalds said.  
Florida Republicans who voted against this Ukraine aid package include: 
U.S. Rep. Byron Donalds
U.S. Rep. Greg Steube
U.S. Rep. Gus Bilirakis
U.S. Rep. Kat Cammack
U.S. Rep. Matt Gaetz 
U.S. Rep. Brian Mast
Fox reports that Biden's funding bill for Ukraine includes over $20 billion in weapons and security assistance for Ukraine, $6 billion for the Ukraine Security Assistance Initiative, and $4 billion for the State Department's Foreign Military Financing program.
"The plan was substantial in size, because the need is substantial: We must stand by Ukraine as it defends itself from Russian aggression," Biden said Monday. "The need is also urgent: I have nearly exhausted the resources given to me by a bipartisan majority in Congress to support Ukraine's fighters."
Florida's Voice is a patriotic news network that you can trust to deliver the truth with no hidden agenda. Founder and Editor in Chief Brendon Leslie left his job in mainstream news to practice journalism as it should be, unbiased and unbossed.