'Florida Backs the Blue': DeSantis Drops Video Highlighting NYPD Officer Who Moved to Florida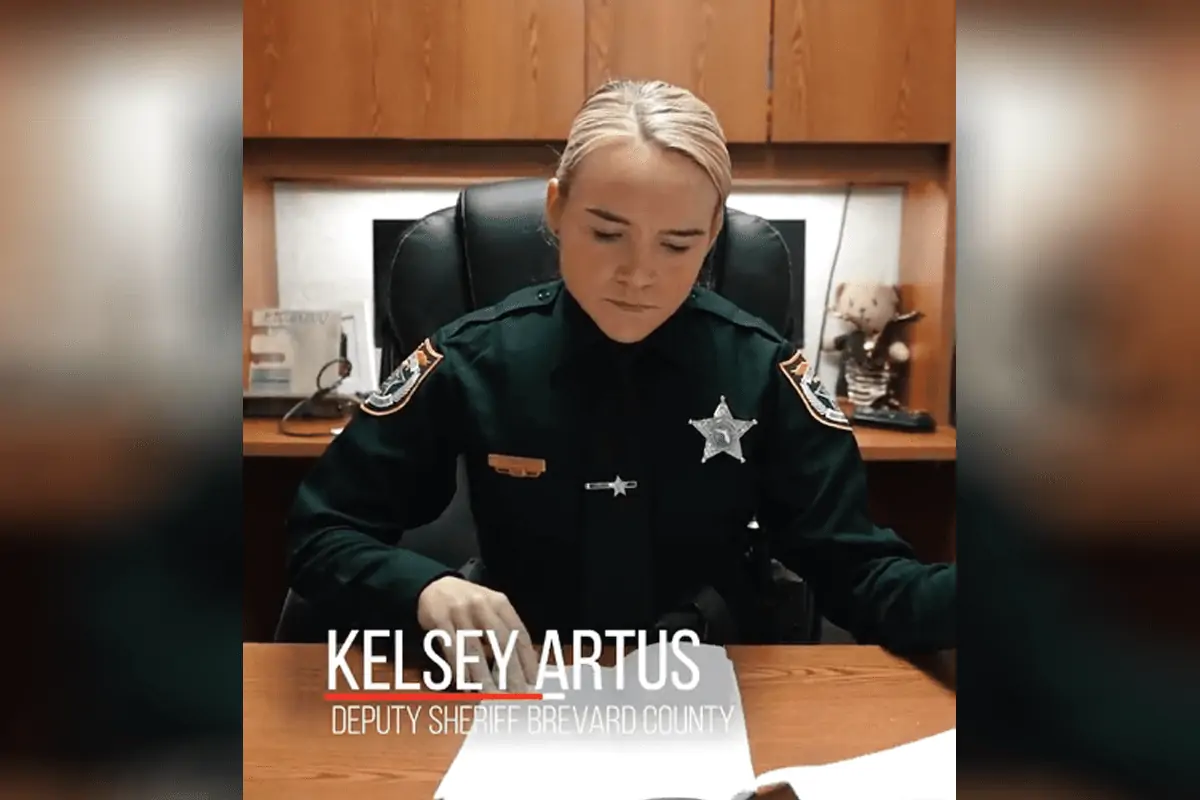 JACKSONVILLE (FLV) – After officially presenting Florida's first responders with $1,000 bonus checks in gratitude for their service, Gov. Ron DeSantis released a new video highlighting the story of one ex-New York Police Department officer – Kelsey Artus – who explained why she ditched the Empire State.
Artus is now a deputy in the Brevard County Sheriff's Office.
"We [saw the governor] proposing that he wanted experience and out-of-state law enforcement officers to come make a home in Florida where you're able to do your job, or you're supported, and that Florida backs the blue," she said.
Artus said Democrat-touted progressions like "anti-police sentiment, bail reform, low morale" were the leading reasons she left New York.
"It was a no-brainer that we had to get out of New York City."
She went on to say that living in Florida caused her "overwhelming gratitude."
"To be able to park my police video in front of our house, um, to be able to walk into a restaurant and instead of having my head on a constant swivel to have people come up to me and thank me for my service, how much they appreciate us, how much they support the blue, it is just overwhelming gratitude."
Artus urged out-of-state law enforcement officers uncomfortable in their positions to make the move to the Sunshine State: "Florida welcomes you. Florida supports you 100%… To anyone that is looking to come here, we welcome you."
DeSantis presented $1,000 bonuses to law enforcement officers in Jacksonville after Florida officials approved bonuses for all first responders across the state for the second year in a row.
"Florida supports our first responders because these men and women put on their uniforms every day to serve and protect," DeSantis said. "These bonuses are a token of our appreciation for the work that they do and the sacrifices they make to keep Florida safe. I am happy to deliver the bonuses for a second year in a row!"
The payments were part of the budget the governor signed this year. Police officers, sheriff's deputies, paramedics, emergency medical technicians and firefighters are eligible for the bonus.
"But we want it to actually be $1,000 in your pocket," DeSantis said.
Florida's Voice is a patriotic news network that you can trust to deliver the truth with no hidden agenda. Founder and Editor in Chief Brendon Leslie left his job in mainstream news to practice journalism as it should be, unbiased and unbossed.